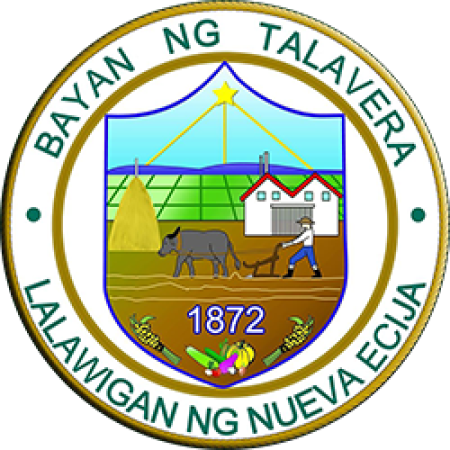 NEUST Talavera Off Campus Office of Admission and Registration – BSIT Qualifiers Who Have Not Yet Enrolled
ATTENTION: List of First Year BSIT Qualifiers who have not yet enrolled. If you wish to pursue your enrolment, please go to the NEUST TALAVERA OFF-CAMPUS Registrar's Office and bring your Grade 12 card or Form 137. This is until Friday (August 4, 2023) only.
1 AGUSTIN, ALPHA MAE P.
2 AMBE, RALPH PJ J.
3 AMBROCIO, ROMMEL E.
4 ANDRES, MONIQUE T.
5 ANGELES, BRYAN M.
6 ANGELES, SHAWN LEI B.
7 APAGAR, JOHN CHRISTIAN L.
8 APOLONIO, WARREN R.
9 ARQUERO, CARYLL ANTONETTE F.
10 BAGARRA, JAKE LEO N.
11 BALBIDO, BRENT KHIRSTEN J.
12 BALBIDO, MELVIN L.
13 BALIBES, ANTONETTE S.
14 BASSIG, VANESSA MAE V.
15 BERNARDO, JADE S.
16 BUGARIN, C-JAY D.
17 CALLOS, JOHN HENMER D.
18 CALLSA, MISHELLE TA
19 CAÑAVERAS, PRECIOUS ANN DS.
20 CASAPAO, GRACILYN M.
21 DATU, MARIUS ANGELO F.
22 DAVID, LEAN CLYDE P.
23 DE GUZMAN, JOSHUA T.
24 DE LEON, CHRISTIAN DG.
25 DE LEON, MARK LENARD A.
26 DELA CRUZ, DONALD A.
27 DELA CRUZ, EDRIANNE A.
28 DELA CRUZ, JASMINE
29 DELA CRUZ, JASPER G.
30 DELA CRUZ, REINIER
31 DELOS AMA, CLARENZ M.
32 DEUS, DESERRY MAE F.
33 DIZON, MICAELLA B
34 DOMINGO, JIRO CHYNNO A
35 DOMINGO, NATHANIEL D
36 FUENTEBELLA, KEVIN R.
37 GALANG, JEZREEL JAN J.
38 GARCIA, ROMINA T.
39 HULINGANGA, JOROSS B.
40 JACINTO, PRECIOUS IVY G.
41 JANEO, BIANCA SHNATELO S.
42 JAVIER, MARIE RAINIER A.
43 LACANILAO, ROYETTE C.
44 LUCERO, CAMILE L.
45 MANGALILI, RYAN LEE T.
46 MANINGAS, LYKA JANE E.
47 MARCELO, NEIL ADRIAN E.
48 MARCOS, KIAN DALE D.
49 MAROHOM, NOMAIREE T.
50 ORIAN, RED DELA CRUZ
51 ORIOL, JOHN ALBERT
52 PALANDIANO, KHAYZEN N.
53 PANGILINAN, ALLAN DAVE
54 PANGILINAN, CEDRICK T.
55 PARANGAN NADINE O.
56 PEROA, LOVELY A.
57 RAATA, KENNETH AHRON E.
58 RAMIREZ, EDMUN DALE A.
59 RAMOS, KIM MARVICON M.
60 RAMOS, STEPHEN DE SIXTO
61 ROCAFORT, PITTER ALEKSANDREY T.
62 ROCILLO, DAICHI MAVEN S.
63 RODRIGUEZ, AEBRAHAM O.
64 SAN DIEGO, ROCKI G.
65 SAN PABLO, ABRAHAM JOSEPH D.
66 SAN PEDRO, PRINCESS ANN DG.
67 SEGUIRA, KENNETH D.
68 SORIANO, JERSSEY ELLEIN V.
69 VALDEZ, ELDIE N
70 VALDEZ, HAROLD O.
71 VERGARA, JEROME J.
72 VILLAFLOR, ANGELINE A.
73 VILLANUEVA, CLANSA MAE B.
Please help disseminate. Thank you!